Pride month is over. The rainbow flags have been neatly folded away, the glitter and ticker-tape washed from the streets by summer showers. But the issues facing millions of LGBTQ+ people are still with us. Over the years, music has become a platform for LGBTQ+ artists to share their experiences. In the name of keeping the candle alight, we look at some of those artists and how they feel the music industry could still improve.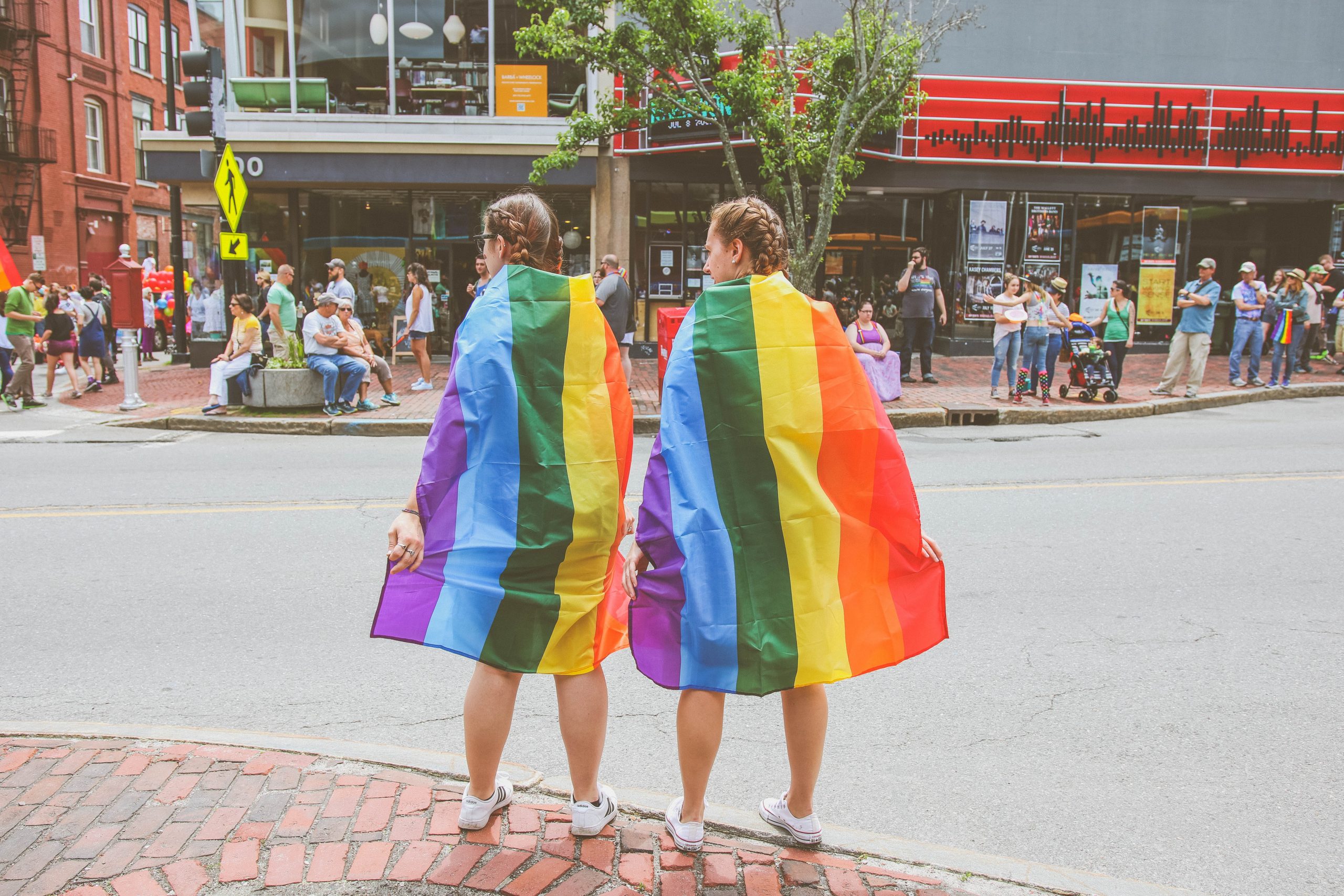 Coming out and topping the charts in 2021
In many ways, it's fortunate that the pride events went ahead in 2021. Last year, most festivities were cancelled due to COVID19. And the joy felt by many LGBTQ+ people and allies at getting back on the streets to celebrate and protest has been matched by hot new tracks from LGBTQ+ artists like Kelechi, Rebecca Black, King Princess, Gia Woods and Jordy among others.
In March, "Montero" by Lil Nas X debuted at number one on the Billboard Hot 100 and led the global charts for several weeks. If you haven't heard of him, he's an openly gay singer with some serious pop pedigree. In 2019, his song "Old Town Road" became the first single by an LGBTQ+ artist to hold the top spot for longer than Elton John's 1997 release of Candle in the Wind.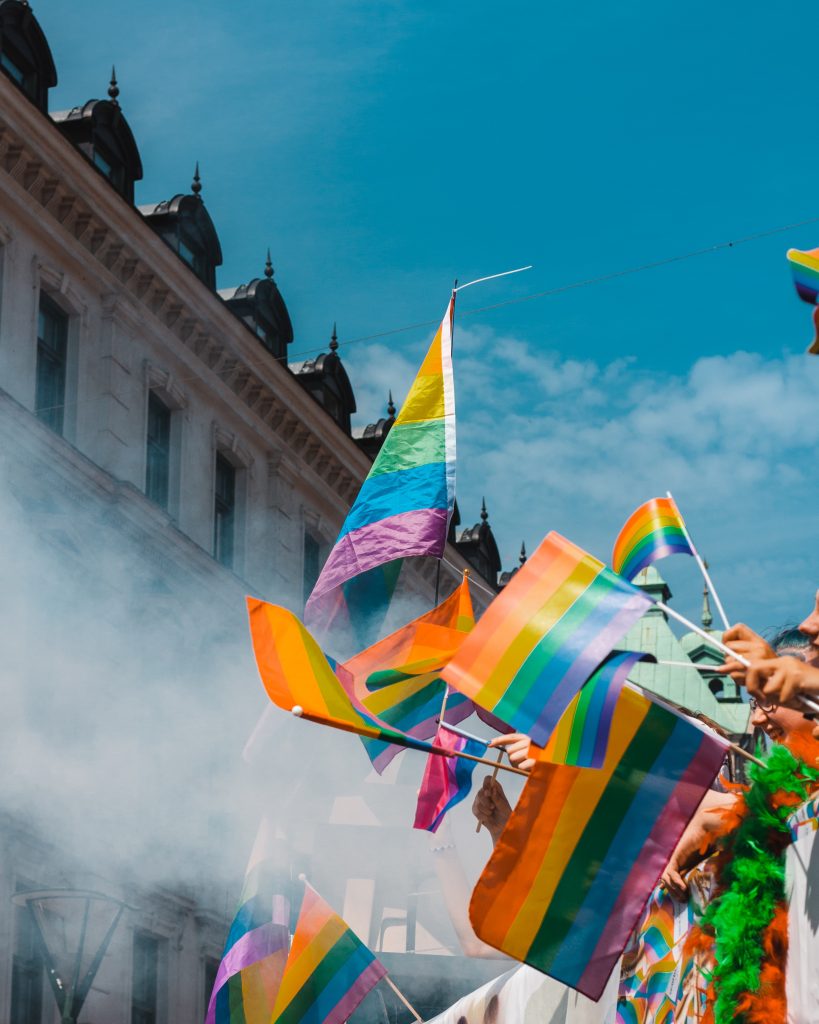 Artists are also making the brave decision to come out as the pop world becomes an increasingly safe space. In June, rapper DreamDoll announced her bisexuality with an Instagram post. And former American Idol runner-up, David Archuleta, sent an emotional message to his fans, in which he spoke about balancing his sexuality with his faith.
But 2021 has brought tragedy as well. In January, trans producer and songwriter SOPHIE passed away after falling from a balcony in Athens. Tributes flooded in for an artist hailed by many as a pioneer. Chris of Christine and the Queens said on Twitter, "She rebelled against the narrow, normative society by being an absolute triumph, both as an artist and as a woman. We need to honor and respect her memory and legacy." And while that legacy may be one of hope for LGBTQ+ artists, significant challenges remain.
How music can do more to help LGBTQ+ artists
In his interview with GQ, Lil Nas X spoke about the uphill struggle of owning his identity. At the beginning of his career, he feared that he wouldn't be "allowed to be really sensual or anything. Like I'm gay but I'm not gay. Like I'm gay but I have to make sure you feel like I can be straight-passing too." There's little doubt that some LGBTQ+ artists remain anxious making their sexuality public.
Once out, some also fear that their work will be pigeonholed. As Scissor Sisters singer Jake Shears told Billboard, he worries that LGBTQ+ artists will mainly be shown to those seeking LGBTQ+ content. "I suspect often that those who are seeing it are being shown by the algorithms." This can hamper their chances of landing mainstream hits. And instead, many find their songs limited to rainbow-flag playlists and even separate LGBTQ+ awards.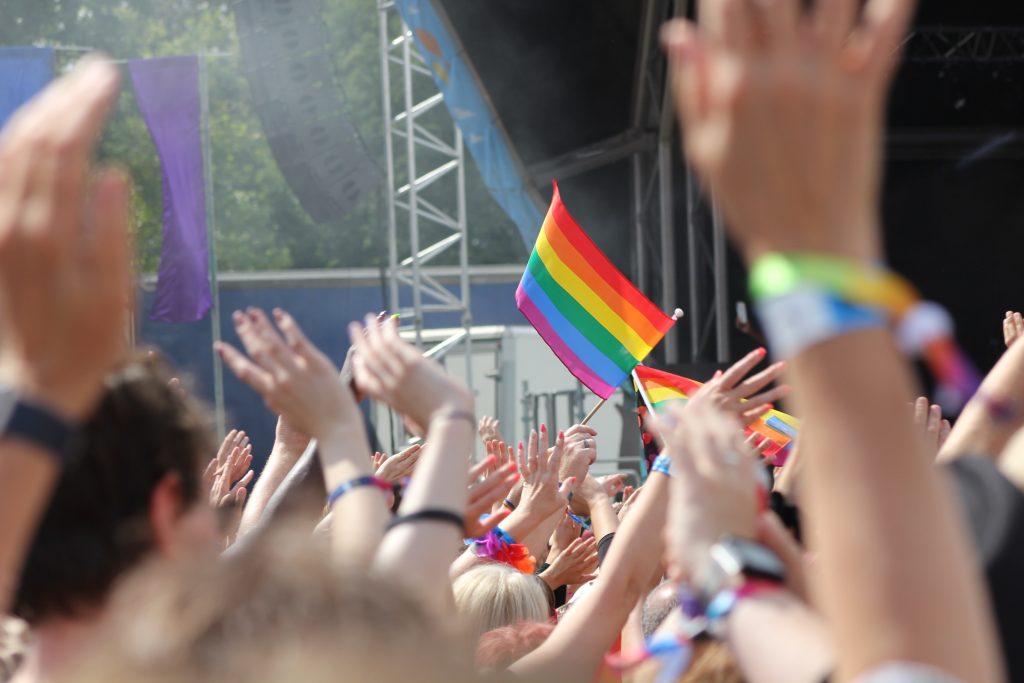 Portraying LGBTQ+ love
According to openly gay singer Hayley Kiyoko, portrayals of LGBTQ+ people in music could also be more considerate. In 2018, she criticised the hit single "Girls" by Rita Ora, Cardi B, Bebe Rexha and Charlie XCX, calling it "tone-deaf". And she wasn't talking about their singing. "A song like this just fuels the male gaze while marginalizing the idea of women loving women. I know this wasn't the intention of the artists on the song, but it's the lack of consideration behind these lyrics that really gets me. We can and should do better."
Singer-songwriter Shura agrees that music has the power to normalise LGBTQ+ relationships. But only if it portrays the full "depth and nuance" of same-sex love. Sometimes that includes the real "boringness or banality" of it. And there's little doubt that over-sexualising LGBTQ+ love can be dangerous. In 2019, a photo went viral of a lesbian couple who had been attacked on a London bus. Their assailants had ordered them to kiss, then pelted them with coins when they refused.
Support has to be meaningful
We can be grateful to the likes of SOPHIE for the new paths they've beaten through the jungles of hetero society. But it isn't up to LGBTQ+ people alone to force change. All artists need to be considerate when portraying LGBTQ+ themes. Record labels and streaming services need to be open-minded when promoting LGBTQ+ performers. And further changes will only happen if everyone stays on message long after the flags have come down. Hopefully then, by the time next year's pride month comes around, there will be a lot more to celebrate.
Sources & further reading:
How The LGBTQ+ Community Has Influenced The Music Industry
DJ and producer SOPHIE has died, aged 34 – the world of music pays tribute
Tributes From Fans & Artists For SOPHIE
Gia Woods Interview
Love & Hip Hop Star & Rapper DreamDoll Comes Out As Bisexual
David Archuleta Comes Out of the Closet in Emotional Instagram Post
Is the mainstream music world ready for a queer takeover?
A New Age of Queer Pop Is Here—And Artists Want to Talk
Pride in Music Organisation
London bus attack (WARNING: Graphic images)
Shura essay
Lil Nas X Interview
The Non-Musical Benefits of Music Education