We hear stories every day about how learning music changes and shapes people's lives. And a really common theme of these stories is collaboration! Whether that's connecting with an audience, a teacher or other band members. Music is a social activity! But what are the real benefits of collaborating? We spoke to Indie-Pop duo Bitter Trick about how collaboration has shaped them as musicians.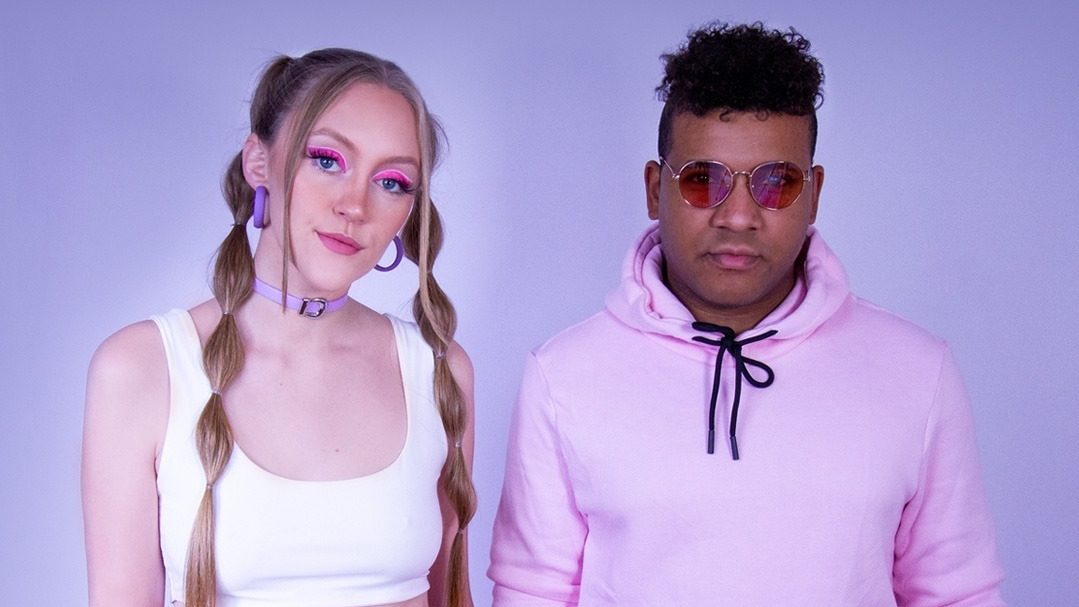 Q: How did you first get into music?
Marcus: "My very first exposure to music was recorder club in year four! From the beginning, there was something about music that I was drawn to. And being exposed to that was what made me choose to join choirs and other groups, which eventually led to me taking my first instrument lessons. It's amazing how that happens."
Katherine: "I used to walk past a busker every day on the way to my pre-school, and I became obsessed with the idea of being able to do what they could. I begged and begged for violin lessons, and eventually I got my wish. I loved it! Music really gave me a lot of space to grow as a person and learn more effectively in the classroom too."
Q: Do you remember the first time you got to play in a group? What was it like?
Katherine: "My first memory of playing with someone was my violin teacher – if I forgot my books or we'd finished everything with time to spare, he'd pull out a duet. I was so excited by the way the different parts moved together, and it was inspiring to play with someone so talented. I also played in lots of ensembles growing up. It's what set me on the path to writing my own music – it built my understanding of musicality."
Marcus: "I felt so under-qualified! But it felt exciting – I remember the first time I got to play in an orchestra, I was probably 5th clarinet, with a million bars rest and 1 note. But being surrounded by the music and being part of something so impressive, it was exciting!"
"Learning music in a group setting gives you plenty of opportunities to see something that is 'impossible', and then learn that it IS possible"
Also read: Why Music Education is Vital for Your Child's Development
Q: How do you think those experiences shaped you as people?
Marcus: "Learning music in a group setting gives you plenty of opportunities to see something that is 'impossible', and then learn that it IS possible – you practice, you learn, and then you play it with your eyes shut. It builds you up – it teaches you how capable you are!"
Katherine: "It really varied the sorts of people I got to hang out with. It's great, especially growing up – it gave me different social groups to interact with, which really built my confidence and meant I got on with pretty much everyone I met."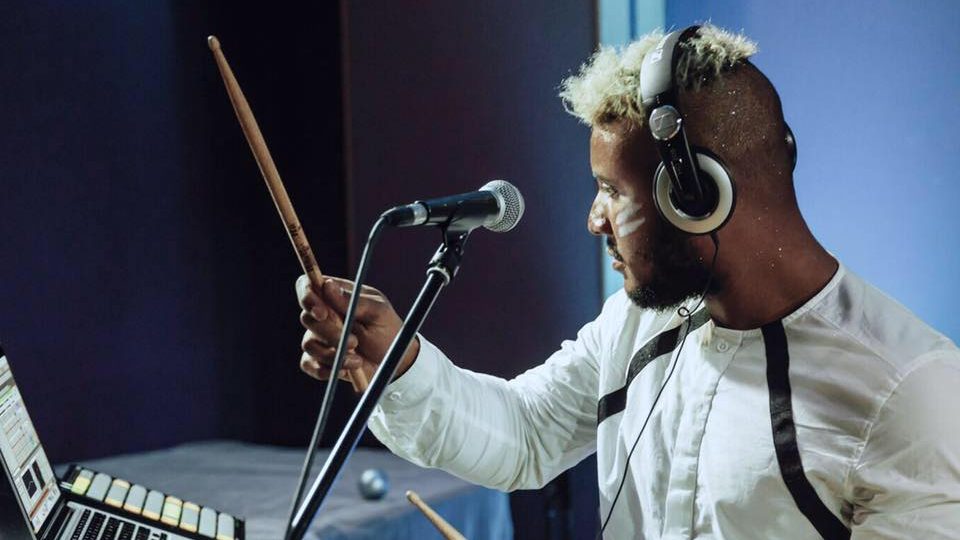 Q: What's great collaborating with people professionally, and what have you missed about that during the pandemic?
Katherine: "I think that working with other people is so important – especially behind the scenes. It's so easy to get in your head about the creative process! You need someone to believe in your ideas when you don't, and to put you in your place when your ideas are terrible. It brings a lot of balance to the process. And on the stage, too! The thing I miss most is performing – I've performed regularly since I was very young and I miss it more than I thought I would. It's such a connective thing to do, you connect with an audience, with your band mates… I can't wait to get back in a rehearsal room!"
Marcus: "I miss the atmosphere of live music! There's something very specific about a gig that you can't recreate on a zoom call! I obviously love recorded music, but … It's like live music is the object, and a recording is a photograph of the object. Nothing can compare to actually seeing the object – being at the gig, having the sound crash over you…"
"To work with others, to have that feedback and camaraderie… It's priceless!"
Q: What advice would you give to people thinking joining a group or collaborating with other people?
Marcus: "Do it! Whether you're a professional musician, or it's just for fun. Collaborating with others, to have that feedback and camaraderie… It's priceless!"
Katherine: "If there's some kind of niche you want to explore, or if you just want to improve your playing and experience, it will be so beneficial. Your people are out there – find them! We have access to so many online communities, there's no excuse!"
Our Conclusion
We love having these conversations – it's amazing to see how one recorder class in year 4 can build a lifelong passion and career. And it really re-affirmed our belief that music is a social activity. It's not only enjoyable to collaborate, it's incredibly beneficial. Bitter Trick's experience confirms that collaborating can develop your playing; build your social circle; improve your confidence; and refine your musicality. What will collaborating do for your musical journey?
More About Bitter Trick
Bitter Trick is an up-and-coming Indie-Pop Duo from the UK. Formed in Leeds, they have played in a long list of venues across Manchester, Leeds and London, sharing stages with the likes of Stealing Sheep and Gus from Alt-J. You can find them on Spotify, Instagram and Facebook.